The strong activity in the sector has continued through the 2nd quarter. The allocated capital towards the sector remains high, and the potential for a strong investment year remains high. Read more in the Snapshot at the Swedish Real Estate blog.
Strong market
The international investors' share of the total investment volume continues to be higher in the first part of 2021 compared to 2020.
Download the Multifamily Snapshot below.
For more information about the Multifamily Snapshot or if you would like to book a meeting, please contact: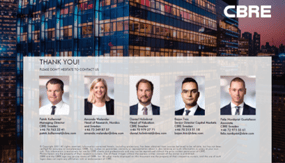 Capital Markets – Bojan Ticic, Patrik Kallenvret & Felix Nordqvist Gustafsson
Research – Amanda Welander
Valuation – Daniel Holmkvist
Read more at cbre.se about Capital Markets, Valuation, and Research.