CBREs Real Estate Market Snapshots are the most popular and downloaded material at the Swedish Real Estate Blog. The Logistics Snapshot for Q4-19 have been published previously and since we have got so many requests to distribute the Snapshot for the the Investment Market Q4-19, we publish it here as well. Enjoy!
In October 2019 the CBRE Investment Market Snaphot Q3-19 for Sweden was published, stating that a record year was in sight for the transaction volume.
You find it here. In this article you find the updated version for Q4-19 showing a strong end to a fantastic year for Swedish real estate. You find the link to download the report below.
If you would like to read more about the real estate market in Sweden, please look at the Real Estate Market Outlook 2020 for Sweden.
Did you miss the Logistics Market Snapshot for Q4-19? You find it here.
To read more about Logistics you can find an interview with our Logistics expert, Hampus Otterhäll, in Intelligent Logistik (in Swedish).The article focus on The Portfolios.
For more information, please contact:
Capital Markets – Lisen Heijbel
A&T Investor Leasing - Nina de Besche
Valuation – Daniel Holmkvist
Research – Amanda Welander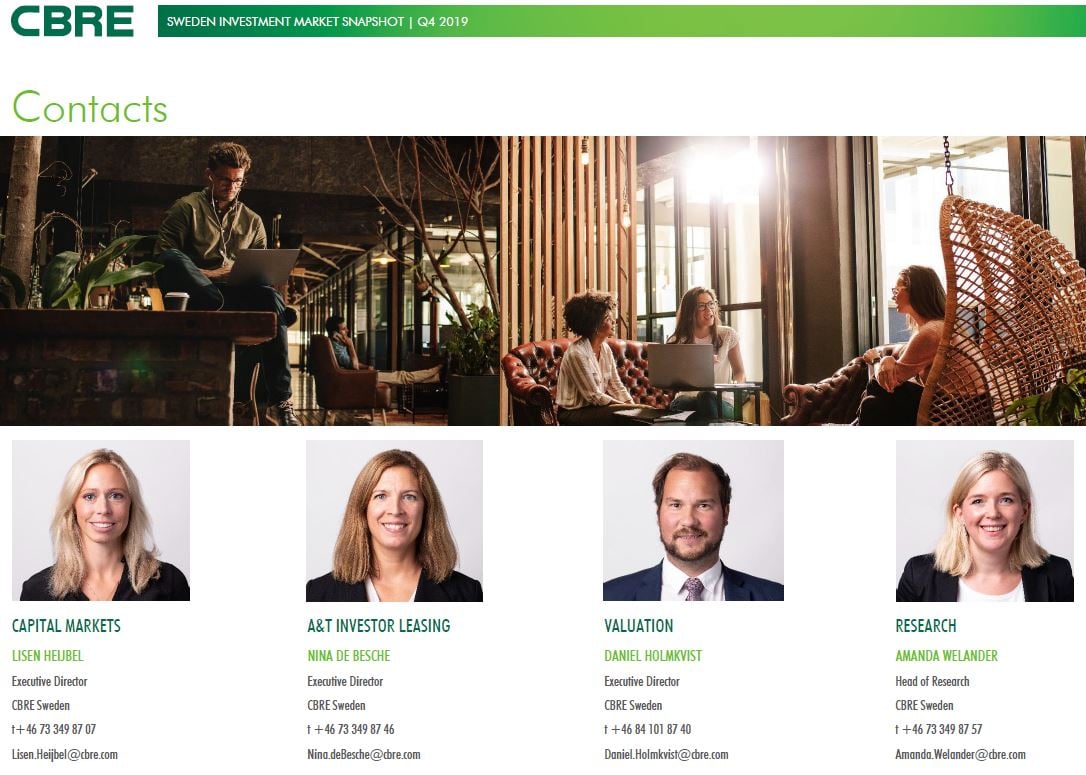 Read more at our homepage:
Capital Markets, Valuation (Fastighetsvärdering), Investor Leasing and Research (Fastighetsanalyser).