The Nordic Research Team have written an article regarding Tech in the Nordics covering ICT Programmers, Tech take up, programmers and what the new generation "Z" are looking for in the future. In this article you can read about the Swedish perspective.
This is also described in an infographic.
Stockholm – World-leading companies and the increasing fight for talent
Sweden is second only to Finland in the Digital Economy and Society Index and has the second highest share of the workforce engaged in the ICT sector in Europe. A long-term political ambition to early on provide access to the internet and promote PCs at home, means that a sizeable chunk of the younger part of the current workforce grew up with a computer. The most common job in Stockholm is now to work as a programmer.
The tech sector spans across a wide spectrum, but some of the most prominent companies can be found in the Fintech, Gaming and Communication sectors. Several Swedish companies have been ranked as Unicorns, which is a term referring to privately held start up companies valued at above USD 1bn. Some of the most successful companies include Mojang (Minecraft), King (Candycrush), Truecaller, Skype, Spotify, Klarna, iZettle and Bambora.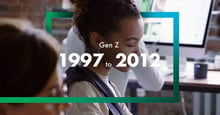 Hardly surprising, the tech sector was the largest office occupier group in Stockholm in 2018 measured in take up, and the second largest after the public sector in 2019. The tech sector's share of take up was 24% in 2019 in Stockholm. Several take up space in the most central locations in CBD and the inner city. There is also a growing presence from the American FAANG (Facebook (FB), Amazon (AMZN), Apple (AAPL), Netflix (NFLX); and Alphabet (GOOG) companies. The most recent lease was Amazon Web Services, taking up 6,000 sqm in brand new Sergelhuset in central Stockholm.
Having a centrally located and impressive office is part of the talent attraction and retention strategy for several of the companies. An office and/or location which is rich in amenities and service offering adds to the workplace's overall attractiveness.
Do you want to read about Finland, Denmark and Norway and their Tech development? Click here >>
This article is illustrated in this infographic: