Most sectors performed better in Q4 2020 compared to the same quarter in 2019, which was hardly expected in March when Covid 19 hit. Download the Snapshot to read more.
In this article you find the CBRE Sweden Real Estate Investment Market Snaphot for Q4. CBRE have previously published the Snapshots for
Please click on respective link above to find the Snapshots.
On the 9th of February we will present the CBRE Nordic Market Outlook 2021 for our clients and partners. Please reach out to your CBRE contact, to receive an invitation.
For more information, please contact:
Capital Markets – Patrik Kallenvret
Valuation – Daniel Holmkvist
A&T Occupier – Anders Hansén
Research – Amanda Welander
CBREs Real Estate Market Snapshots are the most popular and downloaded material at the Swedish Real Estate Blog. You find the Investment Market Snapshot Q4 below. Enjoy!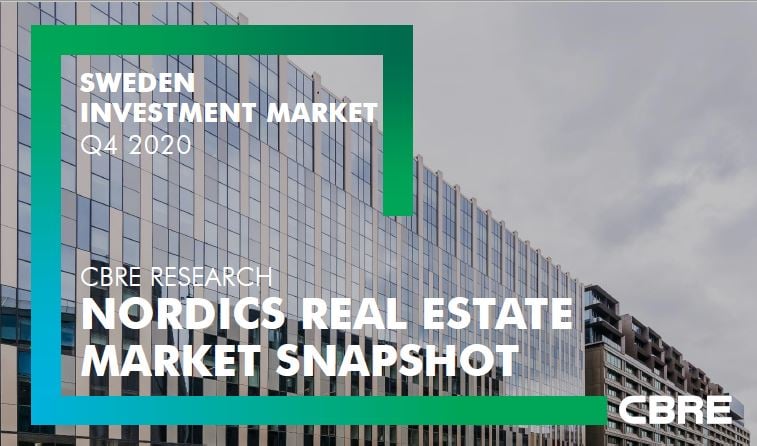 Read more at our homepage:
Capital Markets, Valuation (Fastighetsvärdering), Investor Leasing, Occupier and Research (Fastighetsanalyser).